About Us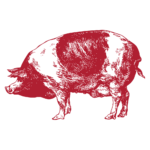 Smoked Southern BBQ, is a barbeque café located at the Fountain of Youth in St. Augustine, Florida. The American BBQ tradition was inspired by Native Americans, When Western European colonists arrived in North America, they brought their homeland's roast cooking methods with them. Observing Indigenous peoples' ability to preserve meats by smoking them, settlers combined smoking and roasting, and the American barbecue tradition was born!
Whether your preference is sauce-slathered ribs or dry-rubbed meats, there's something for everyone.
BBQ, Wraps, salads and subs, beer & wine, Ice cream and More!
Come dine in our outdoor area or stop in for take out lunch or early dinner, open seven days a week from 10 am to 5 pm. Smoked, is fully equipped to deliver the best catering for your Fountain of Youth wedding or private party.